Lit World are an International NGO working in literacy programs across the world, but it wasn't until one of our former volunteers set up Lit Club in El Cerrito that Lit World expanded to working in South America and the El Cerrito is the pilot for expansion in South America and is still the only program with Litworld in Latin America!!
Ser facilitadora en los talleres de Lit World me hace sentir bien.
El conocer a niños del Cerrito de la Virgen y a sus padres que desean lo mejor para sus hijos me motiva a seguir con mayor compromiso en esta tarea. Seguimos el modelo de cada taller, reforzamos la amistad, respeto, confianza, generosidad, coraje, esperanza, curiosidad, pertenencia, solidaridad fortalezas que los harán mejores mujeres para el futuro, siempre con la lectura, el leer libros facilitan y reafirman el aprendizaje.
Los juegos la parte divertida de la clase donde también hemos ido mejorando con la confianza y perdiendo la timidez.
Agradezco a Otra Cosa Network y a Lit World que tienen confianza en mi trabajo. Todos como Club de Mujeres vamos aumentando nuestra autoestima, crece en nosotras el contar lo que leemos, el crear poemas cortos, el leer más…
Las fotos que mandamos semanalmente al Facebook de Lit World Internacional reafirman la superación del equipo de Lit World en el Cerrito de la Virgen, Huanchaco.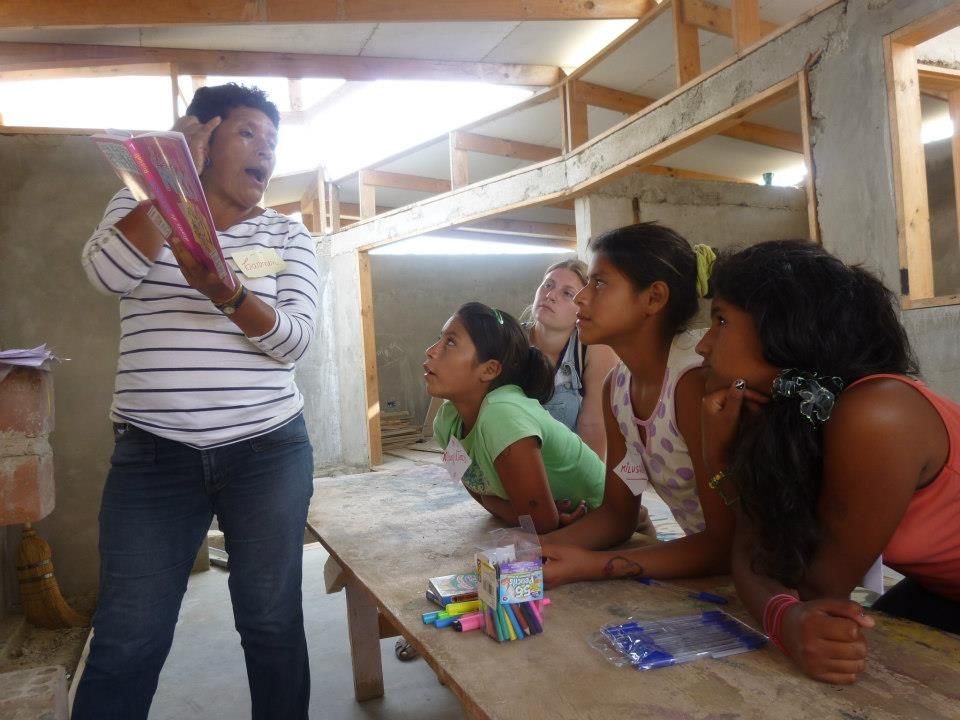 Leading Lit World workshops really makes me feel good.
Getting to know the girls in El Cerrito de la Virgen and their parents, who really want the best for their daughters, motivates me to continue being totally committed to my work there.
We follow the same model in every workshop where we reinforce the ideals of friendship, respect, trust, curiosity, a sense of belonging and solidarity which are qualities that will make them better women in the future, all through reading and enjoying books as this enables and reaffirms learning.
Through playing games, the most fun part of the class, we also work on improving trust and getting over shyness.
I am grateful to Otra Cosa Network and LitWorld who have faith in my work. All of us as a group – myself included – are improving our self-esteem as our ability to discuss what we have read, write short poems and read more and more increases…
The photos that we send weekly to LitWorld International's facebook page reaffirms the self-improvement of the LitWorld team in el Cerrito de la Virgen, Huanchaco.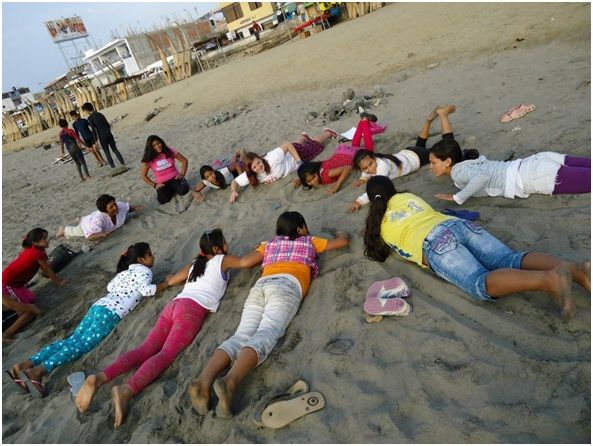 Written By Carmen Diaz de Gonzalez